Professional Family History Research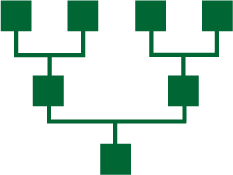 Professional genealogy and family history research service by subscription 
You choose the direction the research takes and we will carefully trace your ancestors using the wide choice of online resources available to us as professional researchers.
Family history is about how people lived, worked and played in context with the world around them. People's lives were and still are influenced by wealth and poverty, medicine (or lack of), politics, religion and location. People did not and do not choose where they are born or choose their parents – that is the lottery of birth. How their lives developed was dictated by many things outside their control and therefore it's important for us to understand what influenced the decisions our ancestors made.
Our job is to try to bring their stories to life by understanding who they were. What shaped them?
What were the stresses and strains of the time? How did they live? What did they eat? How long did they live? What military conflicts  touched their lives? Our approach to providing professional family history research is novel and we look forward to working with you.
The unique feature of our professional genealogy service is the availability of payment by a subscription that you can start and stop at any time.  This means there are no large upfront fees so you can dip in and out of the service at any time.