Professional family-history research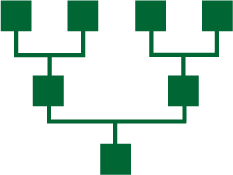 Tell us about your ancestors
Tell us what you know about your ancestors. Provide as much information  as you can starting with one ancestor whose family line you would like us research. 
Give a year or approximate year if you don't know the date of birth.  We have asked for the place of birth but it helps if you include places where your ancestor lived.
Free ancestry surname origin report
Your report will provide the origins of the surname. its frequency and the locations where it is most commonly found.
That, coupled with information you provide, helps us focus research in the most appropriate places.